Welcome to LEPS' Bat Monitoring Program! Our goal is to collect data about our local bat populations and bring together volunteers who are interested in protecting our local bats. Your data will be invaluable to the conservation of these flying friends.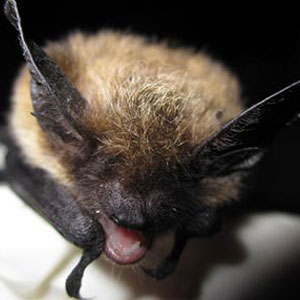 You can participate in this program right in your own backyard or local park, data collection sheets can be downloaded hereor contact [email protected] for your own booklet. Data collected can be uploaded online, just visit our handy online data entry tool. Data can also be mailed to: LEPS, 4700 224 St., Langley, BC V2Z 1N4.
Eating 50 – 100% of their body weight in insects each night, bats are a great, pesticide free way to control moths, midges, beetles and other nocturnal insects. They can consume their weight in mosquitoes too, but they tend to prefer the larger insects.
Being at the top of their food chain, bats are a great indicator species for the health of our broader ecosystems. They occupy many different habitats, including developed urban areas; as such, bat monitoring is an opportunity for all Langley residents to get involved.
This project will establish much needed base-line informaiton about our local bat populations, bring together individuals that are interested in monitoring wildlife, dispel common myths about bats, and foster an appreciation for bats.
LEPS will partner with the Langley Field Naturalists (www.langleyfieldnaturalists.org) to coalesce available past data on known species and locations with new data collected through the upcoming monitoring sessions.
Monitoring will take place between April 1 and September 30. Monitoring data collected will be displayed on the Community Mapping Network's Wildlife Atlas (www.cmnbc.ca).
If you are interested in participating or have information to contribute to this project, please [email protected] or call 604-546-0336.